Toodles has been trying to find a new shell for the last week. She's had trouble maneuvering her abdomen into the shells (not the usual stick in the abdomen then grab the shell with her legs, more of a abdomen won't get into the shell sort of thing) and I managed to get a picture of what appears to be causing her problems.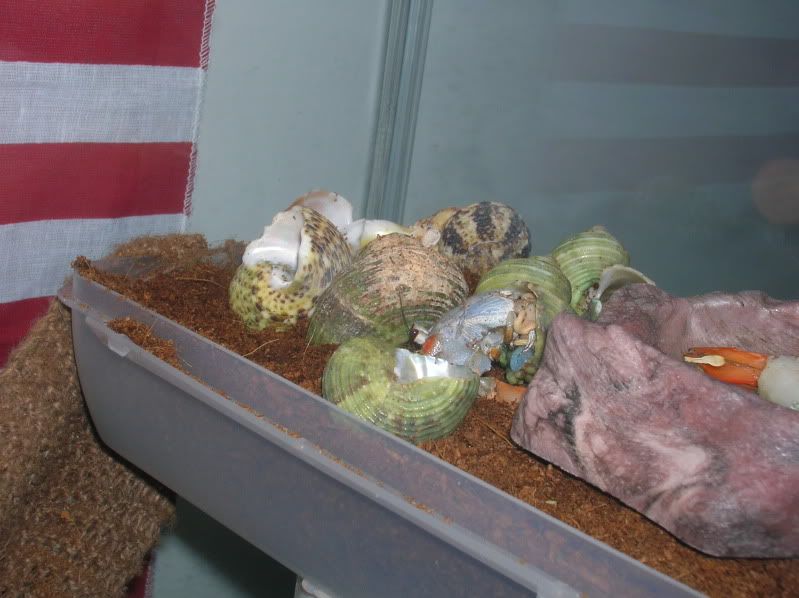 Questions:
1. Is that a molt sac?
2. If not, have you ever seen one of these before to know what it is?